March 8-10, 2013: Home Expo & Parade of Remodeled Homes
Stop by this weekend to visit the Accessible Bath Solutions exhibit at the Appleton Home Expo on March 8th-10th! We'll answer all your questions, check out our walk-in tub demo and take advantage of our show-only special – save $250 off a Best-Bath walk-in tub or shower!

When: March 8th – 10th, 2013 – Friday, 4-8pm; Saturday & Sunday, 11am-5pm
Where: Player's Choice of the Fox Cities
W3035 Edgewood Trail, Appleton
Take advantage of this opportunity to meet with housing professionals to have your housing questions answered and to see first-hand the newest products, services and techniques that can help you make your dream home come true.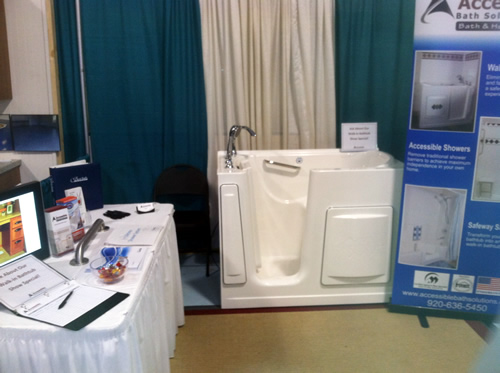 Accessible Bath Solutions will be running a show-only special "Save $250 off a Best-Bath walk-in tub or shower".
We'll have a walk-in tub on display at the show along with other samples of products. Stop by and visit us to get all your questions answered!
We hope to see you there!
Tickets are $5/adult and include admission throughout the weekend to the Home Expo and one-time admission to each home in the Parade of Remodeled Homes.
Ticket purchase also includes the Parade of Remodeled Homes or get more details here.